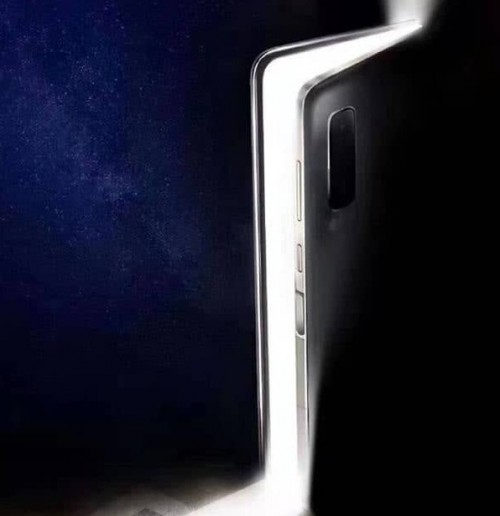 Electronic giant Samsung is going to launch its new Samsung W20 5G mobile phone in the Chinese market on November 10. As per rumours the Samsung W20 5G will be a foldable phone. Samsung is slowly expending its market in China and with this release company is expecting market expansion in near future.
As per previous rumours we were expecting clamshell foldable but with aa new press intivation from China Telecom it is clear that the actual design similar to the Galaxy Fold with an inward horizontal fold instead.
As per some speculations the new Samsung W20 5G will be just 5G version of Galaxy Fold. All things will be cleared once company launches it on November 19 in Wuhan, China. Due to availability of 5G networks more and more mobile manufacturers are making 5G enabled phones.
If see the teaser of this phone we can find out that Samsung W20 5G is all set to bring a triple back camera. This phone will have volume, power and fingerprint sensors on the right-hand-side just like Galaxy Fold. Due to these designs people are saying that this phone is just 5G version of Galaxy Fold.
As of now we don't have any official information about the specification of this phone but it may come with Exynos 990 chip. The Exynos 990 chip comes with integrated 5G modem.
The Samsung teases a horizontally folding phone last month but there is further information about this model. Probably this model is being designed at this moment.
After a week Samsung is going to launch Samsung W20 5G, which is a 5G phone and being launched in China.