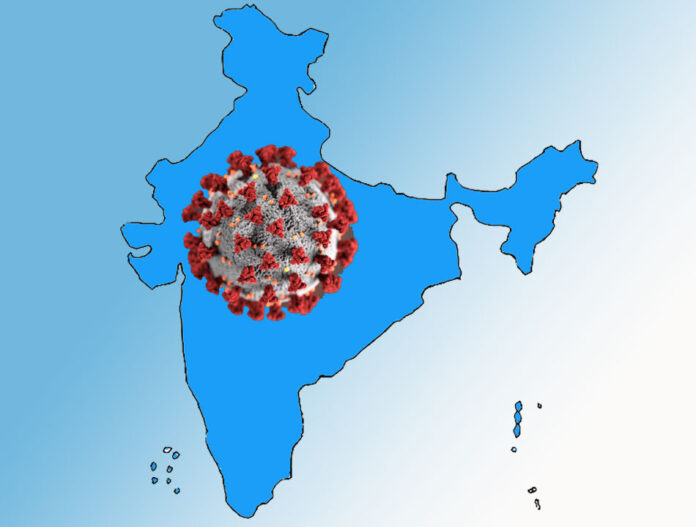 Coronavirus cases are increasing fast in India with 24,492 new cases and 131 deaths in past 24 hours in the county. In India total Coronavirus cases rose to 1,14,09,831, while death count reaches 1,58,856 till now.  India reported more than 20,000 per day in past six days, which is considered as a warning sign for the country.
India is vaccinating its people at fast rate and over 3.17 core vaccine doses are already given till now as per the Union Health Ministry report on Monday. According to the Ministry 3,17,71,661 vaccine doses have been given to the people till Monday 7pm. The vaccination drive is another major step in the country against deadly Coronavirus.
India started vaccinating frontline health workers(HCWs) early this year and until now 1st dose is given to over 74,08,521 health workers, while 43,97,613 HCWs have been given second dose. India is vaccinating its people against deadly Coronavirus. India is also sending its vaccine to the other countries in the world.
In India people over 45 years age is also getting vaccine and till now 16,96,497 does given to the people with 45 years or above age. Old age people with aged above 60 years is also being given vaccine and till now 95,19,024 does have been given.
Health Ministry said "India has crossed an important milestone in its fight against the pandemic. In the world's largest vaccination programme, the cumulative number of COVID-19 vaccine doses administered in the country has crossed 3.17 crore today."
Maharashtra and Punjab are the most affected states in the country today. Maharashtra reported 15,051 new cases of Covid-19, while Pubjab reported 1,818 new cases in past 24 hours.
In Gujarat the night curfew in four cities – Ahmedabad, Vadodara, Surat and Rajkot is already extended. The curfew will be from 10 pm to 6 am, from March 17 to March 31. Gujarat Government is taking steps to contain the virus spread in the state.
Due to fast rise in the Covid-19 cases, the BCCI will also organize the remaining three T20I matches between India and England in Ahmedabad without the spectators. The three T20I matches are scheduled on Tuesday, Thursday and Saturday.
Mumbai remains the affected city with 1,922 new cases reported on Tuesday. Since March 03, Mumbai is reporting more than 1,000 new cases per day.
Pune remains another worst affected city with 3,574 new Covid-19 cases and 12 deaths in past 24 hours. Meanwhile 1,577 people recovered from deadly Covid-19 virus in past 24 hours.
Karnataka reported 1,135 new Covid-19 cases in past 24 hours out of which 550 fresh cases are from Bengaluru city.