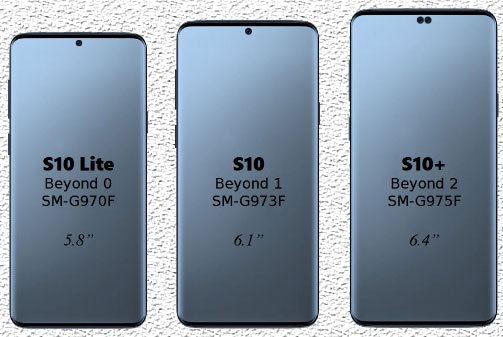 Smartphone giant Samsung is going to announce its next flagship phone Samsung Galaxy S10 on 20th  February 2019. This phone is expected to come with the machine learning and advanced features. The year 2019 will be year of machine learning and ratification intelligence for mobile phones. Many companies are expected to release phones with smart capability.
According to the media report company will be releasing three variants of Galaxy S10 in coming February.
Company expected to release:
"Lite" variant with a flat display
a regular variant with a curved display and a
"Plus" variant
Samsung is going to release this phone just before the Mobile World Congress 2019. The Mobile World Congress 2019 is scheduled to hold between 25-28 February 2019.
Samsung Galaxy S10's one of the most exiting feature is he wireless charging. All these 3 variants will come with the wireless charging features.
The screen sizes for these phones will be:
"Lite" variant with 5.8 inches display
regular variant with 6.1 inches display and
"Plus" variant with 6.4 inches display
Samsung Galaxy S10 will come in 512GB and 128GB variants.
"Lite" variant comes with 512GB
regular variant with 512GB  and
"Plus" variant with 512GB storage space
There no more information about more specs of these phone. In coming days more information will be available in the form of leaks online.