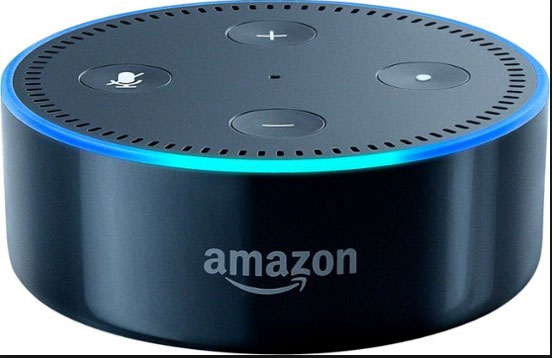 The online shopping giant Amazon sold around 100 million Alexa personal assistance devices till now and this quantity is a huge number. But the actual details about the usages and competition are still not revealed by company.
According to the interview given by compnay's Dave Limp to The Verge; around 100 million of Alaxa devices are sold in market till date.
The Amazon Alexa or simple Alexa is a virtual assistant developed by Amazon and this was first used in its products. Amazon first introduced this product in its Amazon Echo and the Amazon Echo Dot is smart speakers which were developed by Amazon Lab126.
The Amazon Alexa product was initially released 4 years back in November 2014 for the Fire OS 5.0.
Now this product is very popular product in market with a reported sale of 100 millions till now.
As of September 2017, more than 5,000 employees of Amazon was working on the Alexa and related products. In January 2018 Amazon announced to about its sale of over 100 thousand alexa-enabled devices.
Here is the list of Amazon Alex supported Smart speakers:
Amazon Echo
Amazon Echo Plus
Amazon Echo Dot
Amazon Echo Look
Amazon Echo Show
Amazon Echo Spot
Amazon Tap
There is a huge demand of Amazon Alex devices in the market and sale of 100 million devices is not a small quantity.
Other companies are working on Artificial Intelligence projects to develop AI enable models to work on the devices such as speakers, phones, home appliances etc…
In coming days Amazon Alexa will see tough competitions as other vendors may come with new feature rich devices.
Amazon Alexa comes with the features like:
Voice Calling & Messaging
Multi-Room Audio
Spotify Premium & Apple Music
Echo Skills in Alexa App
Pandora and Prime Music (Alexa Cast)
Audio Books from Audible
Multiple Timers and Alarms
Control Your Smart Home
So, Amazon  Alexa offers tons for smart assistant features. In coming days more companies will come with similar or more advanced features.