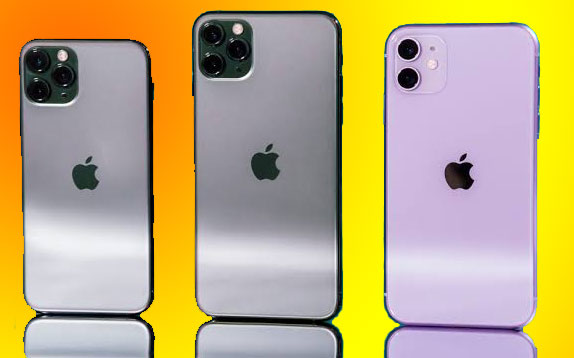 According to the recent leaks the upcoming Apple iPhone 12 will be available in 2020 at starting price of $700. As per the industry experts the cost of adding 5G technology in iPhone will be around $100, but Apple is only going to increase $50 as compared to iPhone 11 price.
Earlier people were thinking that the price of new iPhone 12 with 5G technology could be high but recent reveals shows no big price difference in iPhone 11 and iPhone 12.
As per the AppleInsider, Apple will release following models:
iPhone 12 4G: 6.1-inch LCD, dual cameras
iPhone 12 Pro 4G: 5.4-inch OLED, dual cameras
iPhone 12 Pro 5G: 5.4-inch OLED, dual cameras
iPhone 12 Pro Plus 4G: 1-inch OLED, triple cameras, Time-of-Flight 3D sensing capabilities
iPhone 12 Pro Plus 5G: 1-inch OLED, triple cameras with ToF
iPhone 12 Pro Max 5G: 6.1-inch OLED, triple cameras with ToF
According to MacRumors, the 5G versions of iPhone 12 are unlikely to see major price increase as compare to the iPhone 11 price. Apple's iPhone 12 could come with lots of differences as compare to 5G Android rivals.
This could be a good news for the Apple's iPhone fans, as they will be getting iPhone 12 without any sizable price difference.
As per the TrustedReviews reports, Apple has bought Spectral Edge which is a UK based imaging company. AI solution of this company will be used by Apple for enhancing the photos on iPhone 12 devices.
Apple iPhone 12 will come with 5G network support and fast wireless charging. These features are really exciting for Apple fans.
In coming days we will be able to get more details about upcoming iPhone 12.