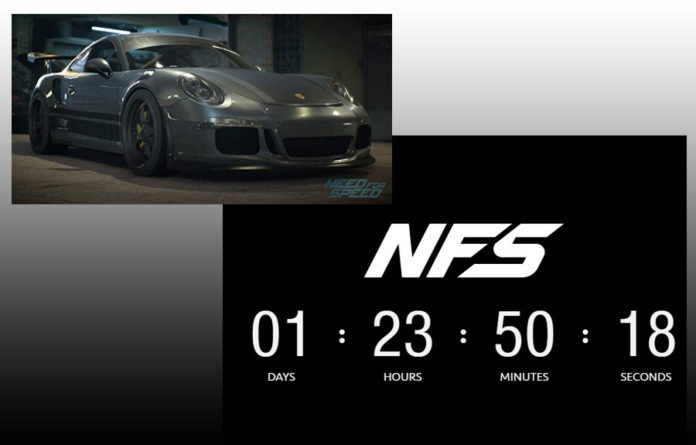 According to a countdown that appears on the official website, new game might come in the Need for Speed Game on August 14, 2019. The official website of game is displaying a countdown which is going to complete on 4pm CET / 8am PT, and after this probably trailer might be revealed.
The title is not shown up at E3 2019, but the CEO Andrew Wilson said debut "heading into Gamescom in a few weeks," during a financial call with investors and analysts. Company has not given name to arcade racing game.
The Gamescom is starting on August 19 and this conference is Germany's biggest video game show where several big game announcements are expected.
Geoff Keighley  said "More than 15 game publishers will premiere new content and make announcements during @gamescom Opening Night Live. An exciting show is coming together for Monday, August 19! Hope you get to tune in and watch the stream!," by posting a message on his twitter account.
The Gamescom will see major games announcements by Activision, Sega, Capcom, Square Enix, Ubisoft, and more.
The Need for Speed game will celebrate its 25th anniversary this year. The Need for Speed was the first game which was released in 1994. In last 25 years it is changed a lot and now it come with the advance features for top smartphones. It is expected that the developers of Need for Speed game will bring more excitement in the upcoming game release which might be announced in the Gamescom.
There still no information as to what Electronic Arts is aiming for a 2019 release date. But game lovers are expecting major game release by company.
This year it is rumored as "Need for Speed Heat", but nothing is clear at this moment. In few days game lovers will get to  know what is coming once game is release is announced.
A post on the official twitter account says "It's that time where we start talking about what's next for NFS. We're doing things a little differently this year: http://x.ea.com/58400  ".