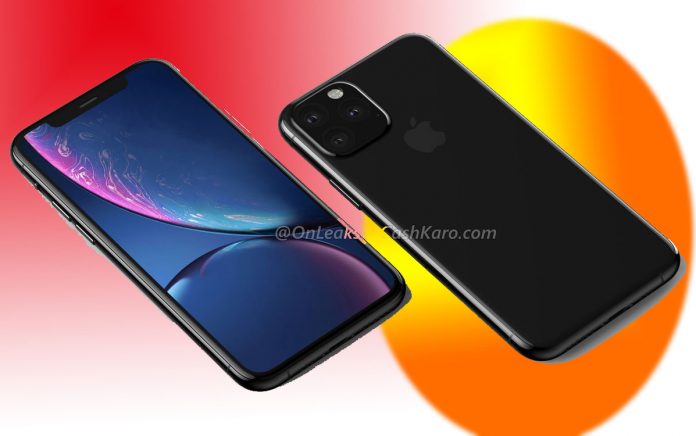 Latest rumours suggest that Apple is working on advance photography technology and they might bring iPhone XR sequel with twin-lens rear camera in 2019. Apple might reveal this advance camera phone this year.
According to the various reports Apple is applying advanced algorithms in the iPhone XR device which will give very quality images with these twin-lens rear cameras. This is the first time Apple is experimenting with this technology.
Apple might upgrade the rear camera in upcoming iPhone XR sequel with the powerful twin-lens for delivering advanced photograph technologies in the entry-level iPhone devices. This is the first time that Apple is expected to come up with the entry level phone with advanced photographic capability.
Currently Apple has planned for giving one lens with wide-angle and other with telephoto in the iPhone X and XS.
Apple used telephoto lenses for two different purposes, now its going to available in mid-range iPhone.
Traditionally Apple has used telephoto lenses for two purposes, the first being 2x optical zoom. The second lens is used for Portrait Mode photos accomplished in the iOS Camera app. Combination of these two lenses is used to take DSLR-style photos.
Apple will first time use specialized algorithms in the iPhone XR sequel model to achieve a similar Portrait effect.
The current version of iPhone XR comes with a single wide-angle lens which is identical to the base level iPhone devices.
According to various rumours the iPhone XR's sequel will come with a double rear camera possibly with 2X zoom lens.
Company will also kill the LCD models and use OLED display in the upcoming iPhone models.
Other multiple reports also pointed out that the flagship 5.8- and 6.5-inch "XI" and "XI Max" OLED iPhones are coming with a triple-lens camera. The third lens might be used as a super-wide camera.
Separate design changes may include iPad-style mute switches and the use of 3D-molded rear glass, even covering the phones' larger camera bumps. That same all-glass design is expected with the dual-camera XR successor, which could rely on a familiar 6.1-inch LCD screen, the report said.
As the 18-watt charging is the latest trends in the smartphone industry, Apple might bring 18-watt USB-C power with this new iPhone model.
In coming months we will see more rumours and official releases about this upcoming new iPhone from apple. Apple is expected to release iPhone XR sequel in 2019.