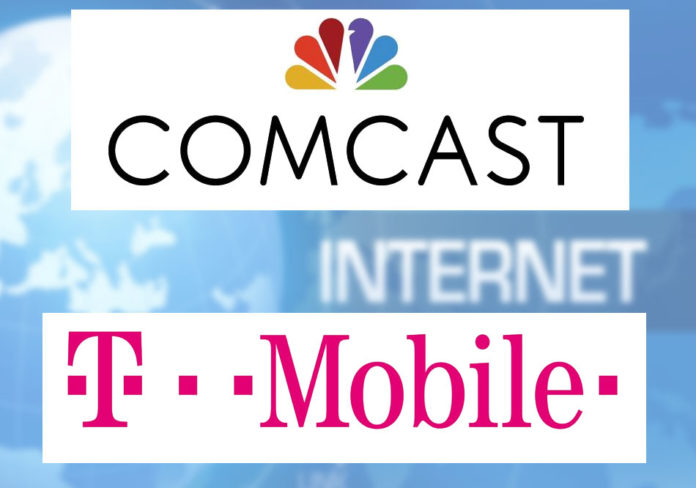 Comcast and T-Mobile removed the data caps for 60 days to help people stay connected in the difficult time of Coronavirus outbreak.  Due to outbreak of Coronavirus pandemic people in most the places are forced to stay at home to stop the further spread of this disease. Other companies are following the same they also have removed the cap on the data for next 60 days. The removal of data cap will ensure the people to use the internet without any problem. People will be able to take the advantage of this and use internet as a channel of entertainment during this problem time.
Many companies have allowed their employees to work from home due to current spread of Coronavirus; this will help in stopping the further spread of this virus. Government agencies are working round the clock to stop the further spread and to treat the patients.
The Coronavirus pandemic is spreading fast and more than 1,56,400 people are infected with the deadly COVID-19 virus. The outbreak of COVID-19 Coronavirus is declared pandemic by WHO, till now over 5,833 people died with this virus.
So, at this difficult time people are advised to stay at home so that its spread is stopped. The COVID-19 Coronavirus spread fast if any one comes in contact with the already infected person without proper precautions. In this difficult time it is difficult to stay home and to help people in entraining online data caps have been removed. With this removal of data caps people will be able to work from home or play games in free time.
The management of Comcast and T-Mobile have taken this step to help users stay connected in their home in this trouble time. People will be able to use the internet either for work from home or entertain themselves online.
Now it's good news for the people looking for more data without extra cost. Comcast and T-Mobile have lifted cap on the data for next 60 days.