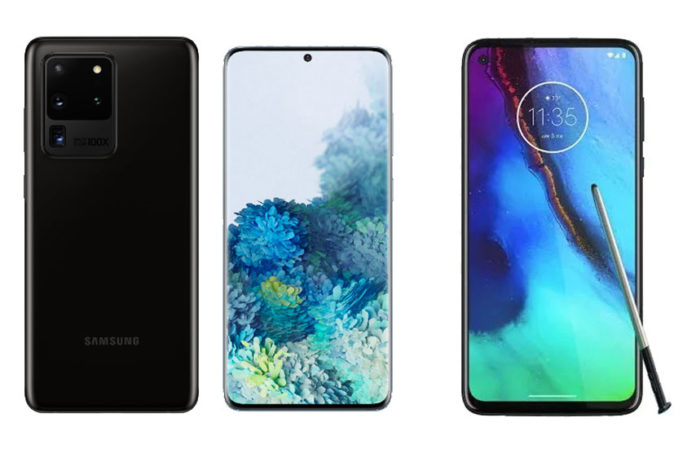 There is another option for the lovers of smartphones and now they may buy Moto G phones instead of the Galaxy S20. Motorola has just launched Moto G series smartphones, which are said to be a new generation of affordable smartphones. The cost of Moto G series smartphones starts from $299 which is very affordable for general users.
Samsung is going to unveil three models of Galaxy S20 series next week, which will feature hole-punch all-screen display, quad-lens camera system and much more. The Galaxy S20 is coming with more battery power and will have fast charging support. These Galaxy S20 series are very expensive and the price of even cheaper model is high. This phone is not affordable by general users in the market. So, the Moto G new smartphone models could be good options for the general users in the market. They may buy the model at very less cost as compared to Galaxy S20 series phones, because the starting price of Moto G series phone is just $299.
Motorola launched very affordable Moto G Power and G Stylus Smartphones which are offering same experience of Galaxy S20. The Moto G Power and G Stylus Smartphones come with high quality display, multi-lens cameras and huge battery life. So, these two phones from Motorola is a good option for smartphone users. They will get almost the same experience in very less cost.
Samsung decided to use the Galaxy S20 name instead of Galaxy S11, and finally Samsung is unveiling their next smartphone with brand name Galaxy S20.
Motorola unveiled these phones with the brand name Moto G series instead of Moto G8. The Moto G series name seems to be the easy name in this series.
Common features of Moto G series phones:
4-inch, full HD+ displays
Qualcomm Snapdragon 665 SoC with 4GB RAM