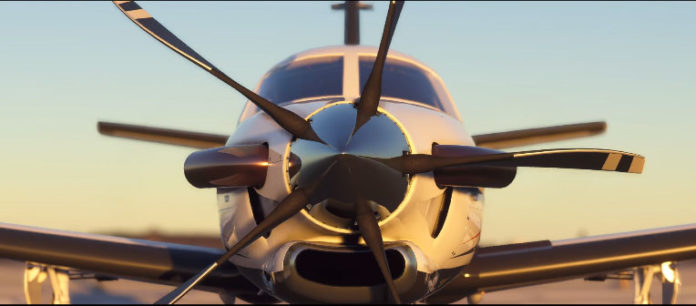 Microsoft announced the release date of Microsoft Flight Simulator's first technical alpha, which is schedule to be released this September.
Microsoft has launched the Microsoft Flight Simulator's Insider Program which is offering prospective players previews of the roadmap, early builds and updates of the game from the developers of the game. To get more information about this you can check out the development roadmap.
To apply for the Microsoft Flight Simulator's first technical alpha you will need to have a Microsoft account and then sign-in with that account. The process is simple and you can do it in few minutes. If you are interested for this program check Microsoft website and enrol yourself for this technical alpha releases which is scheduled in coming September.
This month Microsoft will be releasing few media updates and we can expect screenshots/videos clips/features of its upcoming flight simulator game. Technical testers might release the screenshots of the upcoming game also. This game will be available for alpha testing by selected gamers selected for testing. Interested persons can apply to become part of alpa testers. The alpha build is going to available in mid September for alpha testing.
The first insider update about this game just shows a pair of fetching screenshots and brief videos. In coming days we will see more information about this game floating in the Internet in the form of leaks and rumours.
Microsoft is expecting to start releasing previews of the features of this game in October, and then lovers will get to know about its features and various modes to play the game.
Microsoft game will post another update of this game on August 22, and at that time more information will come out. Microsoft is expected to provide more details on this game in the coming updates on August 22.