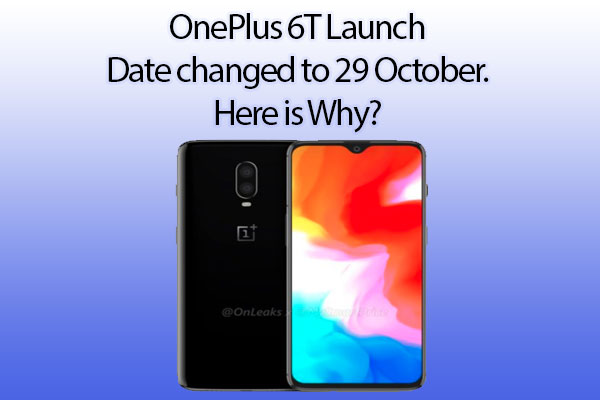 OnePlus announced a change in the launch date of its premium mobile phone, OnePlus 6T. The event is preponed on October 29 (previously October 30) in New York and Delhi. This change is due to a hardware event planned by Apple on 30 October separately in New York.
Apple's hardware event is expected to acquire tons of media focus. Hence, OnePlus decided not to compete with the Apple and rescheduled its event on 29 October to maximize attention too.
However, the sudden change of event schedule will cause issues among attendees who've already purchased Air tickets to attend the OnePlus 6T event. Event goers might have to cancel and repurchase new tickets. The OnePlus team will be in touch with the event ticket owners in regards to the event date change.
OnePlus 6T is a flagship smartphone from OnePlus expected to reveal new top features such as an in-display fingerprint sensor, larger battery, updated OxygenOS software, and many others. But, the headphone jack has been removed from this mobile phone.
OnePlus 6T will run on latest Android 9.0 Pie operating system and comes with the updated OxygenOS software. This phone also comes with AI Features, making it more useful for users.
The expected price of this phone is around $550 which can be pre-booked now from various online stores and OnePlus authorized stores. The OnePlus 6T launch event is re-scheduled on 29 October in New York and New Delhi. During the launch event, its price will be reviled.