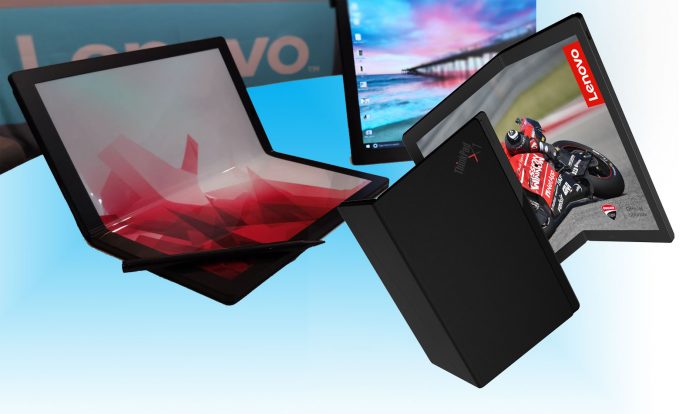 Lenovo unveiled world's first foldable PC that comes with the Windows operating system and true foldable screen. After the foldable mobiles it's time for foldable PC's. Lenovo becomes world's first company to come up with the foldable personal computer. Lenovo expected to come in market under the name ThinkPad X1 foldable PC, once this PC is available for sale in market.
Lenovo becomes world's first company to build foldable PC and it is one of most incredible devices to date. This PC design is very good and it's designed for business executives, on-the-go professionals, and anyone who loves world class technology.
This is AWESOME PC with nice foldable screen and latest specification in the PC technologies. The foldable PC's is going to be next trend in the laptops industry. Many companies will start manufacturing such pc's in coming years.
The ThinkPad X1 foldable PC is executed to come in market somewhere in 2020. Lenovo showcased the prototype of this pc with pre-installed windows operating system.
Specification and Features of ThinkPad X1 foldable PC
The Lenovo's ThinkPad X1 foldable PC has been in development for the last three years and now we will first look of this foldable PC. It comes with the nice design and really great foldable screen.
There is no official information about the release date of this PC but it is expected to come in market in 2020.
Lenovo ThinkPad X1 foldable PC specs
Operating System: "Windows-based device"
Processor: Intel platform but the processor name is still unannounced.
RAM: Still not information
Graphics: The foldable PC will come with Intel graphics
Display: This PC will come with a 13.3-inch 2k OLED 4:3 aspect Touch and inking supported foldable screen.
Pen: It is also expected to come with the Wacom AES pen
Ports: There will be Two USB Type C
Audio: It will support Stereo speakers (Dolby)
Wireless: It comes with the W-Fi and 4G LTE supports
Camera: It will come with a Front-facing camera
This foldable PC will come with latest specs in the PC industry at the time of release. Lenovo is expected to release this PC with tons of features to grab foldable PC market in 2020.
This PC is going to be the Windows based device with  the 4G support also. So, you can insert sim card in this PC for getting access to the 4G network while on move. This support for 4G network is also a good feature for a foldable PC.