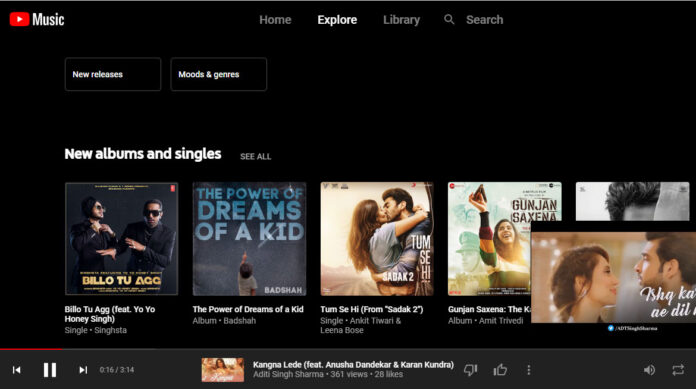 It was uncovered by Google by the beginning of this month that Google Play Music will no longer function from October onwards. With a lot of enthusiasts declaring this move as dubious, the American tech giants as of today conducted a survey who sprang over to YouTube Music.
Therefore the email sent by Google today started by reminding the users that Play Music will cease to exist by the end of 2020.
Via the mail, Google also showed appreciation to all those who have already transitioned to YouTube Music. Furthermore, it talked about how one can migrate any time to the other app by following certain steps. Links for Google Takeout and Play Music settings were also provided.
A 30 day long timescale for expressing disapproval of Music manager and Google Play Music Store was provided.
The link for the survey was seen at the end of the mail.
It read "Since you already completed your transfer to YouTube Music, we want to check in on how the transition went so we can continue improving the experience based on your feedback. Please complete this survey and tell us about your experience."
This time consuming YouTube Music census started by asking questions about the streaming applications relied upon by users. It is followed by a series of questions about the new assistance and the entire procedure of migration.
Users are also asked whether they utilize cloud storage along with agree/disagree questions regarding Google Play Music and YouTube Music. The entire survey will easily take 15-20 minutes of your day.