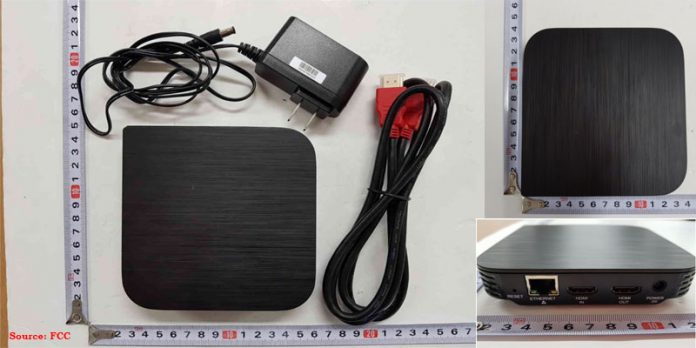 The details of T-Mobile's TV set-top box have been revealed by FCC. Earlier T-Mobile announced about releasing its TV services in the country.  Earlier we have seen from various leaks about the upcoming set-top of T-Mobile. But now the complete details of this set-top box come out from the FCC. We get access to the details of it from the listing published by FCC.
These details give more idea about the device and the features it is offering.
T-Mobile is going to start TV services very soon and details of set-top box be used in the upcoming TV services came out from the post on the FCC website. This box is called "T-Mobile Mini" in the user manual included in the listing. According to the post this set-top box is being make by a company named Kaonmedia. This company "Kaonmedia" made the set-top boxes for Layer3 TV earlier. On the set-top box there is even a logo of Layer3 TV.
If we see the photo of the box, it has three rounded corners and one is more squared off. This set-top box comes with Ethernet port, HDMI and out ports. As usual set-top box have power port and one USB port. As per the manual this port can be used for software updates into set-top box.
There is a cropped image of remote to be used with the set-top box but the image is not so clear.
The set-top box have power, play/pause and some other buttons. So this seems a good hardware which meets today's need of users.
Earlier T-Mobile announced to release its TV services in 2018. Now there is approval from FCC, which means company is expected to start the service in near future.
Company is expected to start this service with "hundreds of high definition choices" for its users.