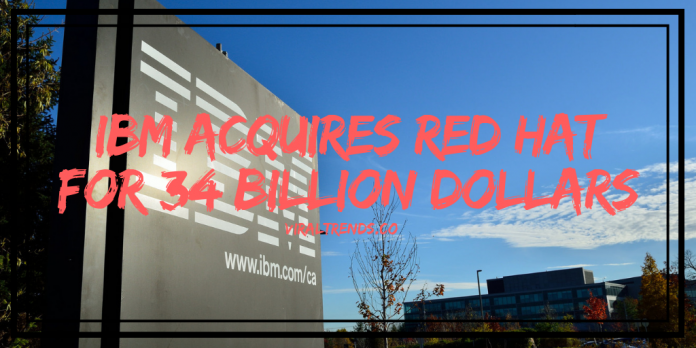 IBM Corporation announced on Sunday to acquire US software company, Red Hat for $34 billion. The acquisition includes Red Hat's debt and will diversify IBM's hardware and consulting business.
The move is IBM's biggest deal in the open source world. IBM has agreed to acquire shares of Red Hat for $190 per share. The total value of this open-source company is approximately $34 billion.
Red Hat was founded in 1993 as a Linux Software company. The company worked towards the development of open-source Linux and provided an alternative operation system to users around the world. Microsoft was developing and releasing propriety software those days, Red Hat came out with the alternative open-source software.
Red Hat corporate office is in Raleigh, North Carolina. The company is offering Red Hat Enterprise Linux for customers and charging fee for support, maintenance, and updates.
With this accusation IBM will diversify its business in these lucrative sources of subscription revenue. Red Hat is also a cloud computing company with revenue growth and free cash flow due to their subscription business model.