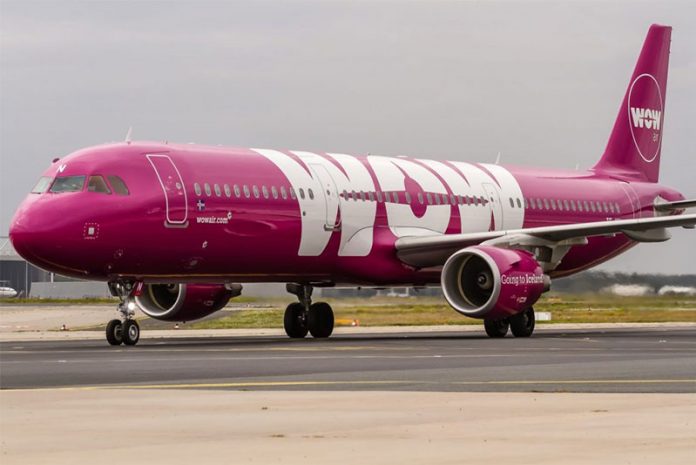 The low-cost airline Wow Air today announced to cease its operations with the immediate cancellation of all flights. Sudden decision to stop all the flights leaves thousands of passengers stranded at air-ports. Company alerted its passengers who booked their flights with Wow Air to take flight from other airlines. Passengers can also request to their credit card or travel insurance to refund the amount.
Due to sudden decision of cancellation of flights many passengers are facing trouble and they are angry with the sudden decision made by company. People are taking their outrage over various social networking websites include Twitter and Facebook.
Company made the announcement by placing an travel alert on its official website on Thursday. Post says that all the flights of Airline have been cancelled.  Sudden announcement by company created problem for many passengers.
Passengers are advised to check the availability with other flights and travel with them. Passengers who booked the tickets and not yet reached their destinations can take tickets from other flights.
With this more than 4,000 passengers are affected and they are looking for other flights.
Other large airline in the country are offering tickets on reduced fares to the thousands customers affected with the flight cancellations.
Sudden decision came just after company failed to have alliance with other company to raise fund.
The Wow Air was founded in 2011 and it stated flying from Ireland to Iceland in 2015. After some time company added destinations like US and Canada. The Wow Air  carried 3.5 million passengers last year.