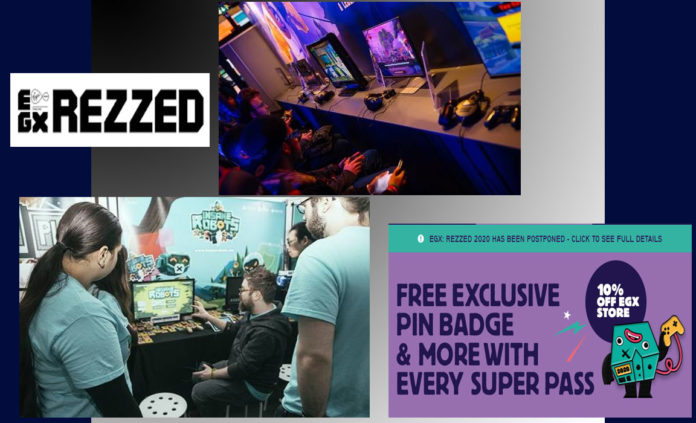 The video game event EGX Rezzed 2020 has been postponed due to recent outbreak of deadly Coronavirus in the country. The new date for the event, which was schedule for 26th-28th March at Tobacco Dock in London, is now postponed. According to the organizers statement, the new date and venue will be announced later on.
According to the reports the EGX Rezzed 2020 is expected to take place in summer 2020, the event date, time and venue will be announced soon.
Now it is confirmed form the official statement of ReedPop that the game event which was scheduled for 26th-28th March at Tobacco Dock in London stands postponed. The new date of the event will be announced soon and it is expected in summer this year.
"Having monitored the situation around COVID-19 constantly over these last few weeks and following many hours of conversation internally and with our partners, we have taken the incredibly difficult decision to move EGX: Rezzed to Summer 2020 with date and announcement forthcoming," ReedPop said in a statement.
"We did everything that we could to try to run the event as planned, but ultimately, maintaining social distancing is neither feasible at, nor in the spirit of, the interactive and community nature of Rezzed. It is the community that makes Rezzed so special and it is our duty to make sure that your safety comes first."
There is no reasons to panic as the tickets are still valid for the new Rezzed dates, ReedPop added. In case of any query people may contact with the customer services at egx.helpline@reedexpo.co.uk.
"Our thoughts go out to everyone affected by the COVID-19 virus in what is an incredibly challenging time, and we remain determined to run EGX: Rezzed in 2020 for everyone who has looked forward to and wants to attend the show," ReedPop continued.
"Thank you for all the messages we have received over these last few weeks, this feedback has been invaluable in helping us determine these next steps. Stay tuned to our website and social channels for the latest information about when three days of indie gaming fun at EGX: Rezzed will take place."
The EGX sister show MCM Birmingham is also postponed to June 27th-28th, originally this event was due to take place on 21st-22nd in March.
Both these events are delayed due to COVID-19 coronavirus outbreak in the country.