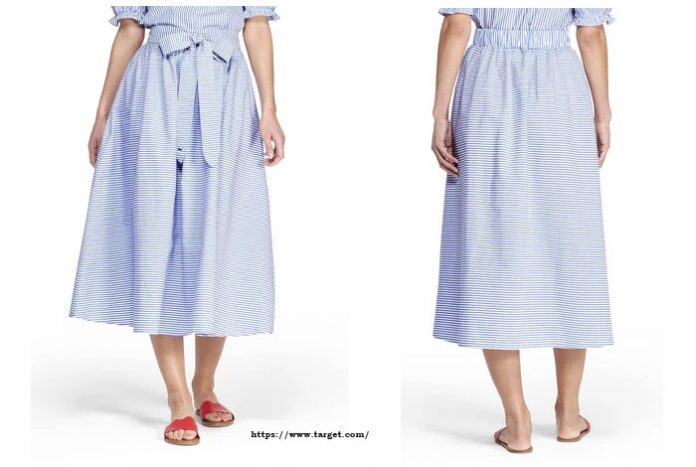 The all new Priyanka Chopra's stylish summer skirt is available for sale at a cost of $30 through online shopping portal target. This stylish summer skirt is budget-friendly and comes with the blue and white stripped midi skirt form. This is being sold online on the Target website. This midi skirt is from Target's new Vineyard Vines collaboration.
This stylish budget-friendly striped midi skirt is launched on Saturday, May 18. After its launch it became top searched item on the Internet.
During the Memorial Day Weekend, Priyanka Chopra shows the dress and impresses the audiences. Chopra paired the all new fashionable skirt with a white Wolford bodysuit. She also wore painted cap toe heels and whit boxy bag. She was looking nice in the new costume.
This all new skirt is stylish and can be stylish wear for women.
The new skirt is part of the upcoming Vineyard Vines for Target collection, company announced about these collection earlier this year. Priyanka Chopra tuned up in NYC during the a launch party were she appeared with this new constume.
The complete cost of the consume set is $210 which  blue-and-white striped midi skirt is costing $30. This is one of the affordable collections of the company. These are available for sale online and you should buy before it stock out.
The entire collections of the new items are available online at target.com for sale and interested customers can buy it online.
This skirt is low cost wearable items for the summers.