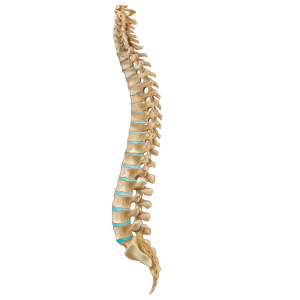 Spinal health issues and back pain is a common health problem at present across the globe. To raise awareness about the prevention and effective management of spinal conditions, World Spinal Day is celebrated on October 16th across the world since 2012. The objective behind celebrating World Spine Day is to create awareness about back pain and other spinal issues among people of all age and professions which varies from school going children, working professionals to old age people. The aim behind World Spine Day (WSD) is:
Raise awareness about spinal health and spine disorders to individuals, communities, professionals and all stakeholders associated with spine care;
To provide a forum for ongoing discussion about the burden of spinal disorders and the sharing of best practices; and
To promote an interdisciplinary, collaborative approach to easing the burden of spinal disorders.
Though, back pain has become one of the most common and prominent health issues due to the unusual and hectic lifestyle of present age, irrespective of age or work. However, back pain and spinal issues are found to be most common in the working professionals due to their hectic schedule and pressure to meet tight deadline that make them work continuously for hours sitting in the same chair and position, which increases stress on their back muscles and spinal discs. On the occasion of 7th World Spinal Day 2018 with the theme 'Love Your Spine', we bring you the best 5 tips to reduce spinal stress and back pain for working professionals:
Position you chair rightly: One of the most common mistakes that working professionals do is sitting casually on the chair without adjusting it as per their comfort. This is something that goes unnoticed but very crucial. Don't forget to adjust your chair in such a height that your entire thigh is relaxed and supported on the seat. Make sure that your feet reaches the ground properly and your entire soles touches the ground. Try to keep your knees and hips at 90 degree angle from the ground.
Adjust your computer monitor: This is another major thing that is mostly ignored by the working professionals while sitting in front of the computer. Before sitting, make sure that the top screen of your computer monitor lies slightly below your eye gaze so that your neck do not get any stress while looking at the monitor. Adjust the distance of the center of the monitor to such as distance that your wrists remain straight enough on the keyboard and mouse. Also, the distance of your monitor should be fair enough so that your eyes get minimum stress while looking continuously into it.
Change Positions: Do not keep your neck, trunk, or limbs ideal at a same position for a long time. Keep changing your sitting posture in regular intervals. Going for a small walk or a tea break is not a bad idea. However, if this is not possible you can stand a bit and then sit again, turn around on your seat on a regular interval. This is really helpful to avoid stress on your neck, limbs or trunk. Also, taking a thirty second "microbreak" every thirty minutes and doing some breathing or other exercise is a good practice to reduce stress during work.
Support your back: Do not forget to lend some support to your back while sitting on your office chair for longer period. You can use a pillow to provide a lumbar support by placing it on your chair in the back side. Also, there are options of lumbar cushion available for purchase.
Plan your work: Do not keep you too much work for the last minute. Plan your work in such a way that it is balanced throughout the day. Last minute panic to finish the work makes you sit for a longer period continuously which leads to too much stress on the spines. We often forget everything in hurry to finish the remaining work for the day.
Thus, by practicing these simple steps, we can easily reduce spinal stress while working at office and avoid severe back pain.